Brazil vs. Ivory Coast Liveblog – A Warning
June 17th, 2010 | by: Elliott |

View Comments
Truth be told, our last liveblog spooked out a few readers. Somewhere, somehow, the Algerian commenter who wrote in all caps screams and moans in joy and confusion and agony. Behind him lurk the dead-live-blog zombies, thirsty for blog and extended soccer blog metaphors. But fear not, gentle reader, those zombies have been laid to rest. Rather, for the match this Sunday, when the Ivory Coast fights for their World Cup lives against Brazil, a different type of theme will pervade the infrequent updates which generally have little to do with soccer.
The theme? Read on…
Well, let me begin by boldly asserting that Brazil is the best team from South America and the Ivory Coast is the best team from Africa. Brazil has the most World Cup titles, while the Ivory Coast, despite a single African Cup of Nations title, has what I refer to as "mad style points." What is the topic for these king of kings?
No, not Jesus. Rather, I draw from American pop culture, from a time when a white man swaying his hips sent women of all colors fainting and panting. I am equally inspired by the hip swivels of one Gervinho….


But also that miscreant of misfits, Robinho.


Thus, in order to pay homage to these hip-swiveling young geniuses, I rely upon the original hip swiveler, the one, the only…..
THE KING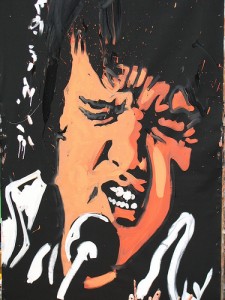 Join us Sunday for a liveblog unlike any other…
Subscribe

Cote d'Ivoire World Cup Team Blog RSS Feed

Share
blog comments powered by Disqus