Let's Learn About Cote d'Ivoire…
August 6th, 2008 | by: bobby |

View Comments
What's the capital of Cote d'Ivoire?
The answer, of course, is Yamoussoukro.
If you knew the answer to that, then you are one step ahead of me. You might then ask why I would write a blog about the Cote d'Ivoire national team. The answer is simple, sort of. First off, I have a passion for African football. I love the more agressive, yet stylistic nature of game on the massive continent. More importantly, though, is the fact that I am a Chelsea supporter, so clearly I have links to the tiny west-African country. Even as the transfer rumors swirl, my interest in Drogba's native land continues. Finally, about a month back I had the opportunity to see Salomon Kalou play in a charity game with the likes of Steve Nash, Thierry Henry, Jozy Altidore and, well, Baron Davis, among others. I was absolutely floored by him. He seemed about twice as fast as his competition and always one step ahead. My eyes were glued on him the whole game. Why isn't this guy in the Chelsea XI??? He is absolutely phenomenal.
Well, I think it's time for the world to take notice. This tournament will be the big coming out party for Mr. Kalou. He will be center stage for an Elephants team without an exception player. He will be asked to rise above and, mark my words, he is going to do it. Be prepared Argentina.
Here are a few pics from the game. Kalou was so fast that I could barely capture any shots!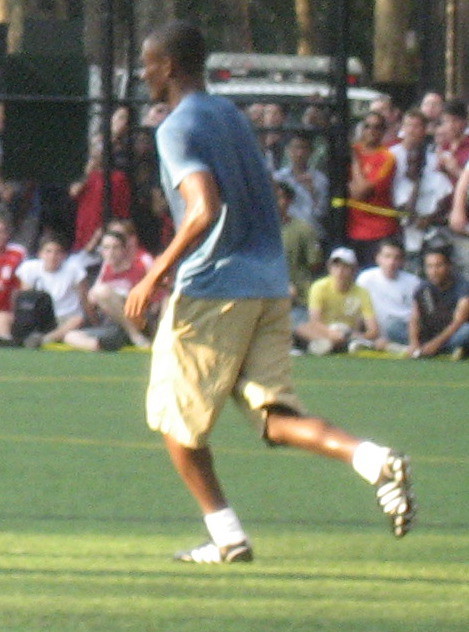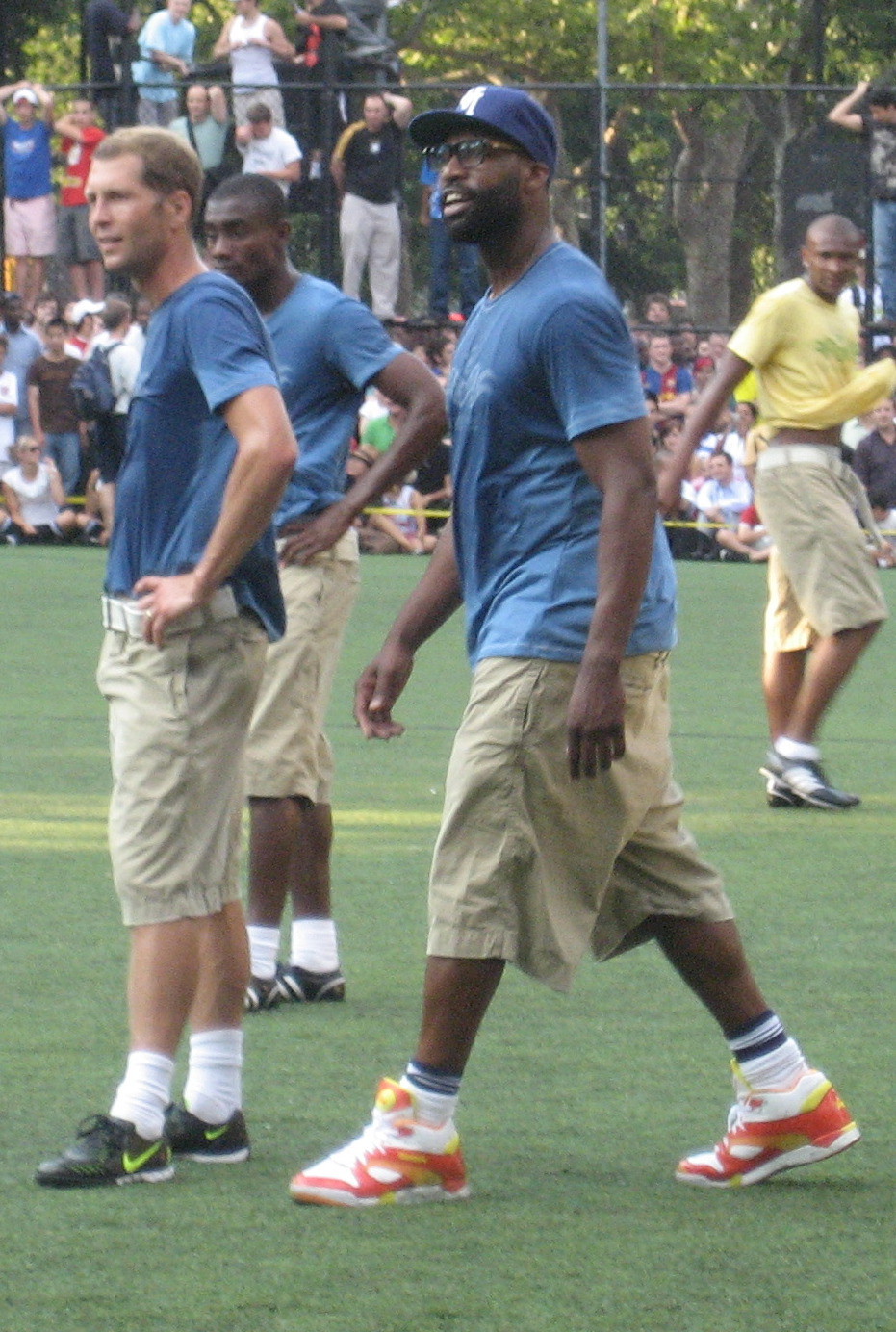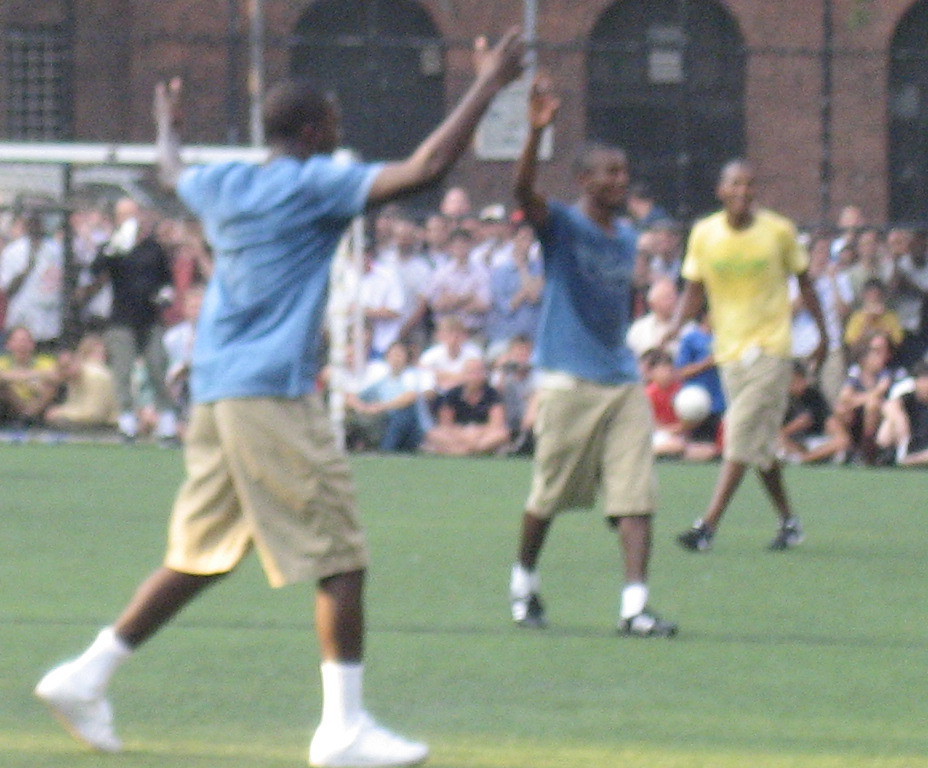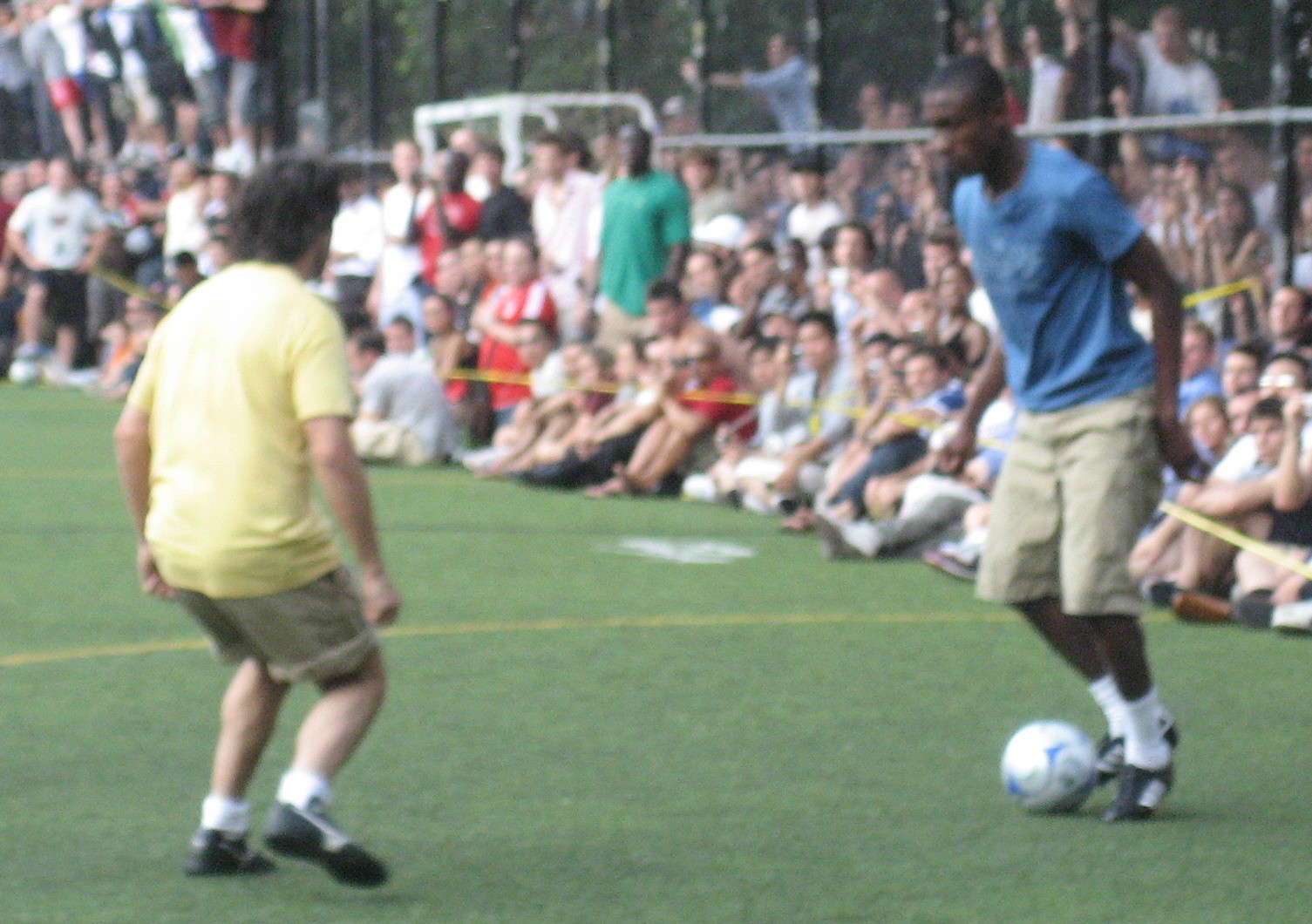 I'll be back tomorrow after the big game to ring in with my thoughts. Let me know what you guys think. More information on Cote d'Ivoire can be found here.
Subscribe

Cote d'Ivoire World Cup Team Blog RSS Feed

Share
blog comments powered by Disqus